The Drag and Drop Component Suite v5.0 released
7 Dec 2009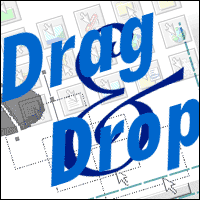 I'm pleased to finally announce the release of version 5 of the Drag and Drop Component Suite.
The core changes in this version includes:
Full Unicode support.
Supports Delphi 2009 and Delphi 2010.
6 new example applications.
The DragDetectPlus function now behaves nicely on controls that use popup menus.
Improved support for drag/drop to and from Outlook.